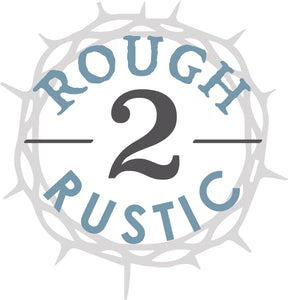 R2R
Custom Order Listing
Regular price
$15.00
$15.00
*$15 non-refundable fee holds your custom spot for 30 days. Please provide an email address for communication about the design of your custom piece. Once a design is settled on, I will send a final invoice - to be paid with 72 hours. If invoice is unpaid after 72 hours or the customer fails to communicate about final design within 30 days, customer forfeits his/her custom spot.
*Be sure to message me first if you are unsure of pricing of items or are trying to stay within a budget. Messaging me does not reserve your spot - only payment of the deposit does. 
*Custom pieces take more time to create so allow up to 4 weeks for an item to be shipped once you've paid the final invoice.
*Custom design request MUST BE within my artistic realm so please be sure you are familiar with my style before purchasing a custom listing.
*Email rough2rustic@gmail.com with questions.
*Please remember...the $15 custom listing fee is NONREFUNDABLE. It will be applied as a credit to your balance due for the custom design.
---